Dog-Friendly Monterey Peninsula Lodging
(Dogs only. No cats or other pets.)
At the Monterey Peninsula Inn, your dogs are always welcome.
Our Inn allow pets in designated "Pet-Friendly Units" only. There is a non-refundable fee of $25.00 per dog per day (2 dog maximum). The guest will be required to sign a pet contract along with their registration card at time of check- in. A welcome package for your pet will be delivered to your room prior to arrival. This package includes: pet bed and dog treats.
While the Inn enjoys having your dogs stay with us, there are some simple rules listed below you will need to follow in preparing for your stay.
While our rooms are spacious, no more that two (2) dogs are allowed per room.
When you check in, let the front desk staff know you will have a pet in your room.
You will need to sign a pet policy agreement (fees apply).
Pets are not allowed to be left unattended in the rooms.
Any undisclosed or unregistered pets will result in an automatic $100 cleaning fee.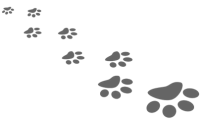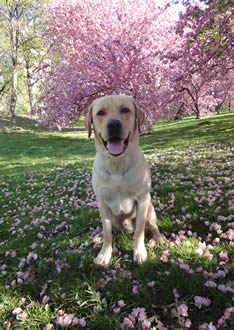 A Dog Story
A man wrote a letter to a small hotel in a Midwest town he planned to visit on his vacation. He wrote: "I would very much like to bring my dog with me. He is well-groomed and very well behaved. Would you be willing to permit me to keep in my room with me at night?"
An immediate reply came from the hotel owner, who wrote: "Sir, I've been operating this hotel for many years. In all that time, I've never had a dog steal towels, bedclothes, silverware or pictures off the walls. I've never had to evict a dog in the middle of the night for being drunk and disorderly. And I've never had a dog run out on a hotel bill. Yes, indeed, your dog is welcome at my hotel. And, if your dog will vouch for you, you're welcome to stay here, too."